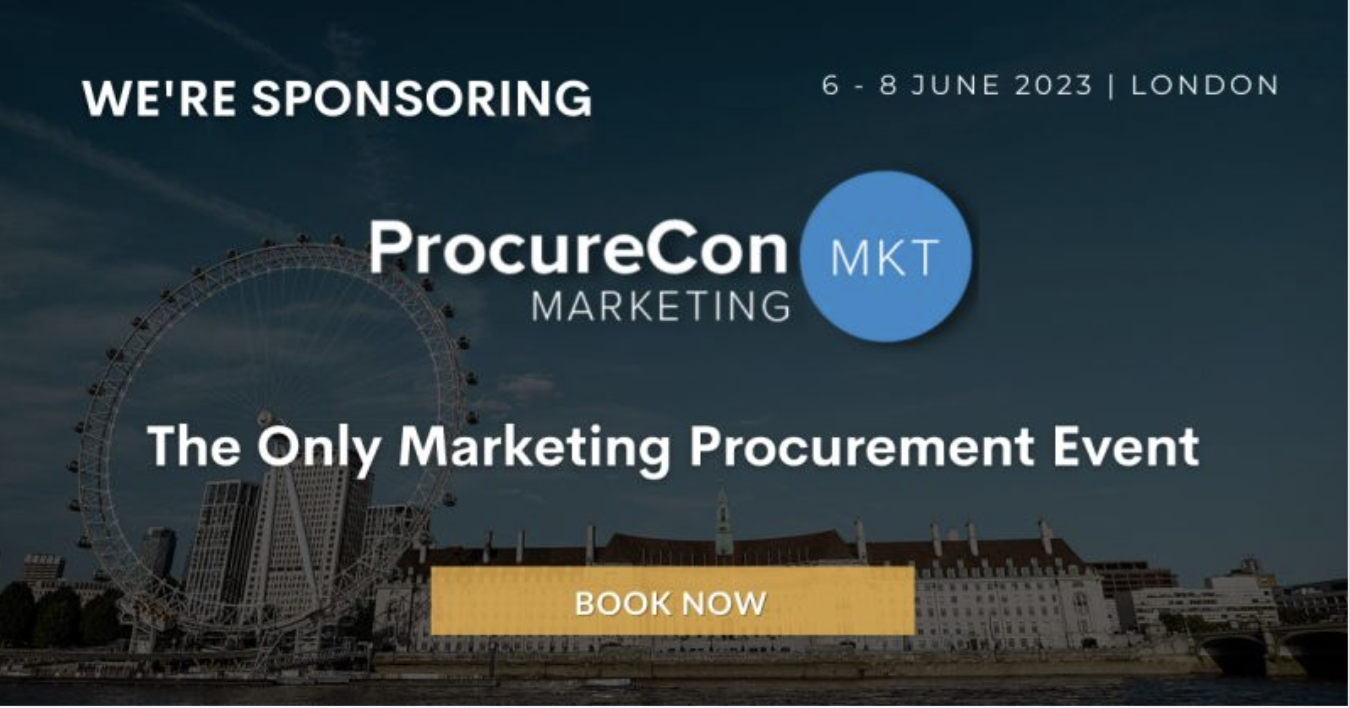 Join us June 6th-8th at ProcureCon Marketing EU 2023!
Ed McFadden, CGO, and Robin Seasock, CEO, will be leading a roundtable workshop digging deep into the shifting reality of agency performance KPIs. Built on the shoulders of Decideware 2022 research conducted in partnership with the World Federation of Advertisers, this workshop will provide an open forum to address the continuing challenges agencies and clients face when trying to measure agency performance.
This years ProcureCon Marketing EU is one you won't want to miss; three days of outstanding sessions led by the world's finest procurement professionals in beautiful London, England.
What more could we ask for?
For more information on ProcureCon Marketing EU 2023 & how to register, visit https://procureconmarketing.wbresearch.com.
See you there!