Decideware recently published an article, "5 Practical Steps to Increase Control over the Production Process and Gain Transparency" in the Industry Insights section of the ANA's Marketing Knowledge Center.
This article addresses the ANA report on Production Transparency and also highlights five steps that marketers can take to increase their transparency. When the ANA released their report "Production Transparency in the U.S. Advertising Industry," they highlighted the transparency issues that have been brewing within the production ecosystem for years, including bid rigging and inaccurate or hidden markups. It brought to light that the ways of working with partner agencies needed mending and advertisers needed to take more control.
In addition, the ANA suggested 10 actions that advertisers can take to improve the situation. Using these suggestions as a guide, the article outlines five ways that marketers can make practical transparency goals:
Get educated -

Transparency begins with knowing all the players and who is actually doing the work.

Ask for what you want-

If advertisers want a fair and honest bidding process they just need to ask for one.

Trust, but verify - Advertisers should conduct audits to shed light on some issues that should be addressed as well as identify efficiencies.
Own the process - Part of taking back control is owning what is yours. Advertisers should own their production process.
Capture the data - By capturing and tracking the data, costs, and deliverables throughout the production process, advertisers can gain the transparency desired to create change.
Transparency issues will not be solved in one fell swoop; however, by tackling each issue one step at a time and setting practical and attainable goals, the effort will seem less daunting.
To read the article in its entirety visit 5 Practical Steps to Increase Control Over the Production Process and Gain Transparency.
(Not an ANA member? Contact Decideware at sales@decideware.com for a full copy of the article.)
--------------------------------------------------------------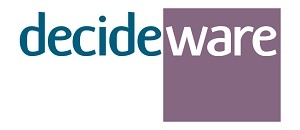 Decideware's Agency Management Solutions provides many of the world's best marketing & procurement practitioners in large advertisers with the industry's best solutions for agency selections, agency evaluations, agency briefings, production management and agency scope of work programs.