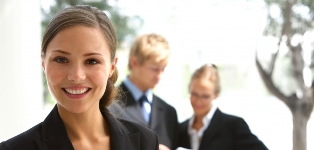 A few years back I attended an excellent ANA course in San Francisco. The day's workshop, 'Optimizing the Client/Agency Relationship', focused on relationship management and was run by Joanne Davis, a leading light in this space. One of the key learnings I took from the day was how important it is to be a 'great client'! So how does this apply to agency evaluation?
Using 360 agency evaluation to be a 'Great Client'
It got me thinking more on this aspect of the strategic relationship process, and relatively how little focus is applied to Client performance in many evaluation or SRM programs.
The good news is that we are seeing an increasing number of '360' relationship evaluations underway, i.e. where the performance of the client is measured and feedback is provided by the agency/supplier on strengths and areas for improvement.
However, the measurement of the client it is certainly of secondary importance in the program and I know I often fall into this trap, paying less attention to this process.
Using 360 agency evaluation to get their attention
So why it is so important to be a great client in strategic relationships. Could I suggest that FOCUS could be the driving reason, that is you want the agency/supplier to concentrate as much of their attention on your business as possible.
Like it or not you are in competition with other companies for your agency/supplier's attention, just as they compete for yours.
Joanne had a great phrase she used to illustrate why this is so important... "get the 'A' team on your business"
In the marketing domain the key reason to get the 'A' team is so you get the best creative, enhanced strategic insights, better production, smooth project/workflow management etc
In other spend categories it may be to ensure continuity of supply (i.e. when things get tough you are the client your supplier calls first), innovations brought to your attention by the supplier, focus on cost reduction, better process management etc.
ANA / 4A's survey results
In the marketing space the ANA and AAAA conducted a survey and asked what are the top 7 things an agency would like from a client.
If you work in the marketing space how does your organization stack up against these criteria?
Giving the agency the necessary time and resources to do its best work.
Working with the agency in a collaborative manner that puts a premium on mutual respect.
Identifying and articulating the outcomes the agency's work is expected to produce.
Providing clear complete direction to the agency.
Providing constructive timely feedback to the agency.
Understanding the problems and opportunities facing the brand and identifying the brand's key
success drivers.
Ensuring that all relevant information and necessary personnel are made available to the agency.
I wonder if in your categories of spend there are similar common charateristics that suppliers would like from their clients.
As a suggestion, next time you meet them, how about asking and making sure that you have them included in your formal evaluation process.
Author: Richard Benyon (Decideware)