I'm often asked what lessons Decideware has learned about the agency evaluation process. While each client has their own unique methodology and approach to agency relationship reviews, we see a lot of common issues, and have developed a series of credos that serve well as best practices. Though, I'm unable to share all of those with you in this space (I'll review all of them during my upcoming workshop), these five tips provide a starting point for revamping your agency evaluation processes: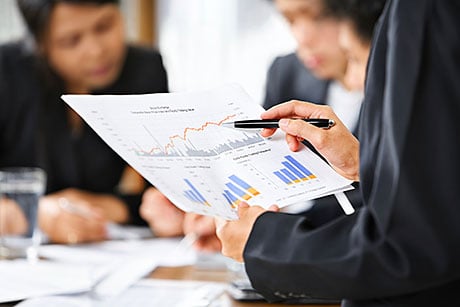 1. Clarify the Purpose of Evaluation
A lack of clarity about the purpose of an evaluation program and how it is implemented is a common issue. This can facilitate a sense of disenchantment among administrators, evaluators, and agencies, making them reluctant to participate. Clarifying the purpose of these reviews will lead to actions that have value for all stakeholders, and the effectiveness of your evaluations will be improved exponentially.
2. Make It Easy
Low levels of participation undermine evaluation programs. One of the goals of an agency relationship program is to uncover views at all levels and touch points in the relationship. After all, every agency knows to keep the CMO happy. Agency relationships often unravel from the bottom up. By limiting the number of questions, using an easy-to-understand scoring system, and making the evaluation program as user-friendly as possible, you'll increase the level of participation.
3. Transparency and Immediacy are Essential
Relationship evaluation processes can be opaque, and it can take a long time for participants to see the results. This creates frustration and can cause the efficacy of the program to be called into question. It should be the goal of any company to ensure the process is transparent and that results are immediately made available. This allows for further feedback and revision by the stakeholders, thereby heightening their confidence in and support of the program.
4. Follow the Evaluation Phase with Action Planning
"Nothing ever happens after the assessment is finished!" We hear this criticism far too often. The whole point of relationship evaluations is that they result in actions that address the issues raised. If the evaluations don't result in action, they are, quite literally, meaningless. Following the evaluation phase, hold an action plan meeting involving senior management from both sides of the relationship. Once next steps are decided, it is imperative that you follow through with them.
5. Use Specialist Software
Managers and administrators often find evaluation processes difficult to implement and administer. The larger and more complex the program, the worse this problem becomes. Take the heartache out of these evaluations by using specialist software. It will re-balance the program and ensure that time is spent productively on analysis, report distribution, and action planning, rather than information gathering.
Want more? Sign up for Steven's upcoming ANA workshop, Agency Lifecycle Management, March 8 in New York, N.Y. and build an action plan to improve your organization's agency management.