The WFA have announced its prestigious WFA Global Marketer of the Year Awards 2018 is now open to nominations.
And at Decideware, we are proud to see Richard Benyon this year invited to join the Jury to assess the nominees.
"The World Federation of Advertisers is launching the 2018 WFA Global Marketer of the Year Award to celebrate the role that regional and global marketers play in building brilliant businesses, setting the course of our industry and inspiring others.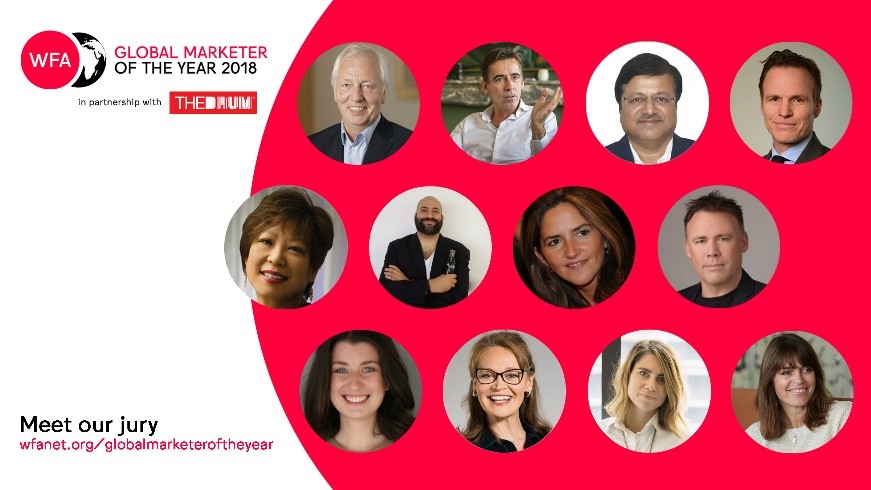 The aim is to showcase global and regional marketers who have been truly making a difference in the last 12 months. We want to celebrate those who are using the power of marketing to deliver better business results; those who are using their influence to improve the way our industry operates; and those who are helping to create a climate where smart, sensitive marketing can be accepted and welcomed by consumers.
The WFA Global Marketer of the Year for 2017 was Keith Weed, Chief Marketing and Communications Officer at Unilever.
"Leadership is such an important part of our industry and the best marketers tend to take an enlightened approach to working with people both within their own organisations and with their external partners. Putting people first very often rubs off in their work, meaning their marketing becomes more people-centric and thereby more impactful. By celebrating the best marketing leadership we hope to inspire others at a global, regional and national level to embark on the same journey, thereby improving our whole industry." – Stephan Loerke, WFA CEO"
"I am honoured and excited to join the Jury for the WFA Global Marketers Awards 2018 and I look forward to joining with my colleagues to review all the very worthy nominees. Marketing, globally faces many challenges and yet, ever more fantastic opportunities as new markets and technologies open us up to build stronger and better brands that provide consumers with value, experiences and engagement." - Richard Benyon, CEO Decideware, Inc.
https://www.wfanet.org/globalmarketeroftheyear/