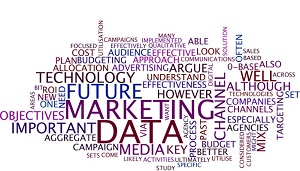 Few would argue that the future of effective and successful advertising & consumer communications lies in the proper utilisation of multiple marketing channels via relevant messaging and content. Marketers are seeking better integration, and are looking beyond TV, print, banners and paid search.
AdAge recently posted an interview with Nissan CMO, Roel de Vries, who discussed the future of advertising agency models, but ultimately the discussion focused at many important areas that I want to explore bit further. I'm going to look at four key themes from this interview. Even though I'm in agreement with what has been covered in the article, I want to go bit deeper into explaining why.
Media Channel Mix
Companies shouldn't base their media channel mix solely on generally accepted best practices. Channel mix has to support each campaign's objectives.

Channel mix, and especially % of digital media, is a commonly discussed topic and I agree with taking more granular approach to channel planning. I'd argue that although the application of specific % distribution to Digital in aggregate can drive its adoption (as you're directly forcing your teams and agencies to utilise this channel); it is too simple of a solution for today's complex world of advertising communications.
Every Marketer knows that it's critical to always set, plan and measure objectives of each major campaign as well as of your overall marketing plan. The key to efficiently assigning the right weight (and budget) to various media channels is enabled via application of accurate econometrics and attribution modelling as part of your strategic planning process.
Budget Allocation
Budget allocation processes often limit flexibility on client side.

Budget allocation is often one of the hidden obstacles that hinders effective selection of marketing channels across your activities. Usually companies would set the budgets for each type of marketing campaign on the basis of the historic data and sales uplift predictions (or Brand metrics improvement). This can lead to inefficient allocation of funds due as often the reality of today might be very difficult to what has worked in past.
Effective approach of how to avoid this trap is utilisation of 0-base budgeting. Although there are some companies that have implemented it, this method is not currently popular due to its perceived complexity. However, asMcKinsey have stated in their study, it might not be as challenging to implement and run this process as one would think. Not only you're forced to look at the environment you operate in with fresh perspective, 0-base budgeting should also address many questions your CFO is likely to ask. Good examples of some of the hurdles that one can come across in the CMO/CFO relationship are well described in the recent Ernst & Young study.
I'd argue that well-designed and implemented 0-base budgeting system, built on close collaboration between finance, marketing, and procurement, should bridge some of the existing gaps.
New Technologies
New technologies are very interesting and offer new opportunities, especially in areas of audience targeting. However, we can't truly say that it's getting cheaper or more expensive for advertisers in aggregate.
Although accurate audience targeting is extremely important for the relevancy of any marketing communication, it's still important that any approach delivers a clear Return on Investment. ROI is as important as the accuracy of your audience targeting, and both need to be considered together. It's also important to factor in the total cost of any technology solution (i.e. media + technology implementation + people investment).
As mentioned earlier, campaign media mix should not be planned in aggregate, and specific objectives should always be considered. However, when we look at the total cost, we do need to understand how the marketing plan tracks its delivery and ultimately overall effectiveness based on the agreed objectives and ROI methodology. If any new technology does not come with a credible way of measuring effectiveness, I'd recommend to test its true effectiveness (and to some extent its real cost) on smaller and well measured activities prior to any deployment on a large scale.
The Future of Marketing Campaigns?
Data analytics, aggregation and quantitative analysis leading to qualitative outcomes will be instrumental in developing future marketing campaigns. Campaigns that will be relevant, targeted and addressing customers' key concerns.

The key question in managing "Big data" is how to effectively extract the qualitative learnings from the vast amounts of data that any advertiser has access to. It is indicated that 50% of our cognitive ability is focused through our eyes. Therefore in order for humans to effectively transpose huge data sets into a form that enables us to see patterns, we need utilise tools, such as advanced data visualization software. When you are able to interpret your data well, you're well set to better understand the past and present, and make a qualified decision affecting your business' future. You can also improve - and to some level automate - this process via implementation of predictive data assessment technologies. These solutions are based on combining past and present data sets of your customers' behaviours and internal performance data (such as sales, uplift etc.). You are then able to better predict what approaches will deliver the most value (ROI) for your business in future.
It is difficult to predict what the future will hold, especially as the level of complexity of the marketing and agency eco-system is on a steep upwards curve. The trend of marketers using more technology is clear. Although I could argue that agencies of today are tech-savvy, there still is (and will be) a gap between capabilities of technology providers and agencies. The future is wide open, however those who will be able to best understand what their data is really telling are most likely to succeed.
______________________________________________________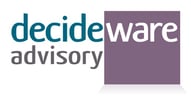 I hope that you have enjoyed reading this perspective on many of the hot topics of today. In the future I'll look into more specific Agency Management areas. One of the specific topics I want to explore soon is Agency Evaluation.