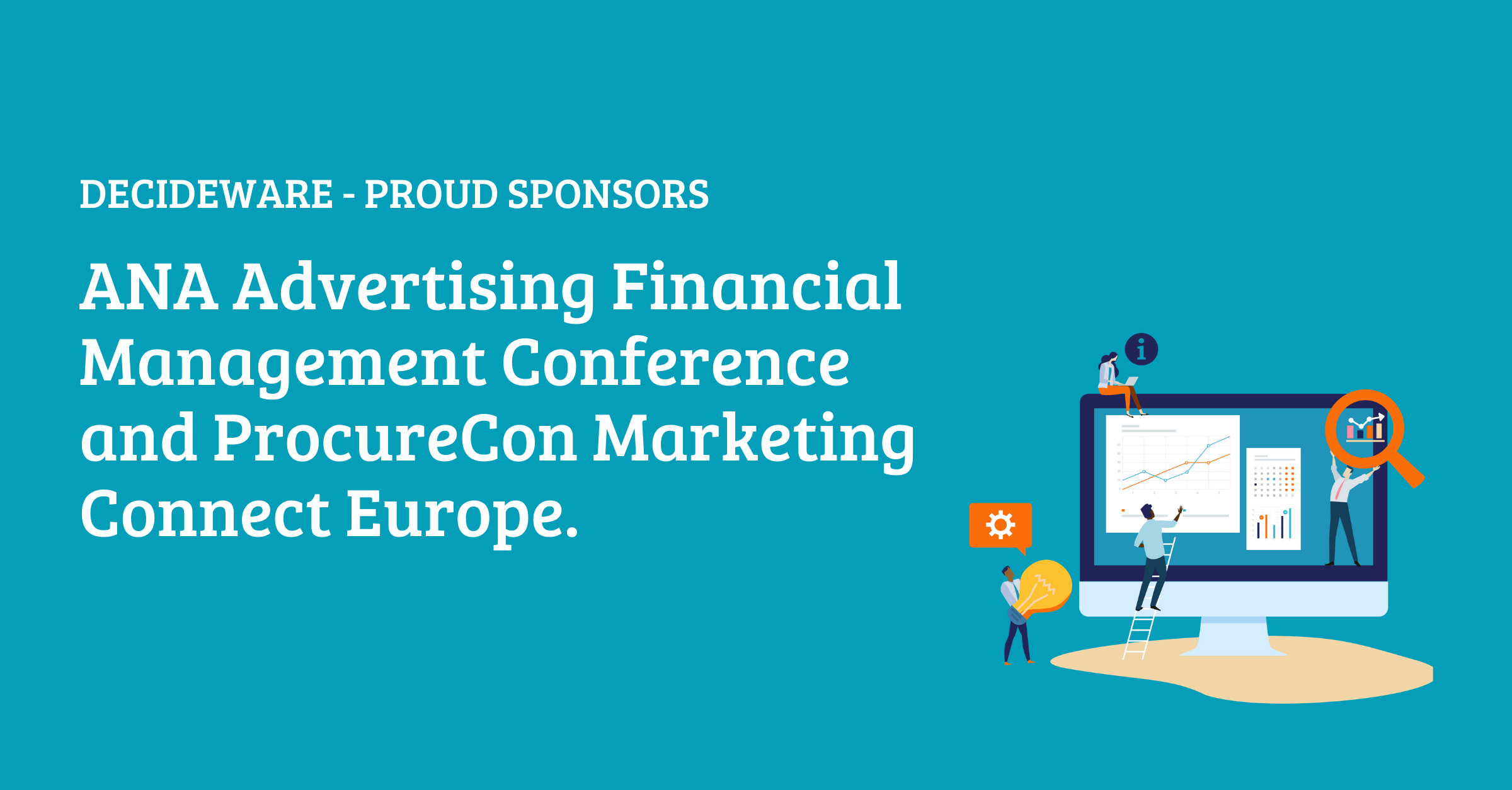 After a relatively quiet 18 months, this week is shaping up to be an active one for practitioners in the Marketing Procurement and Marketing Operations space.
There are two big industry conferences happening this week, the ANA Advertising Financial Management Conference and ProcureCon Marketing Connect Europe.
Decideware is pleased to sponsor and participate in both events this week.
The key themes for this year are:
1) Things are not as they were a year and a half ago, and
2) Relationships matter

ANA Advertising Financial Management Conference is LIVE and virtual this week.
To kick off the virtual event Decideware hosts Greg Taucher, Hopp Faculty Fellow Professor of Practice at Michigan State University and former DDB Worldwide executive, and Denis Budniewski, Director Marketing Agency Strategy & Partner Relations at Verizon to get their perspective on Agency Management: Learnings from the past 18-months.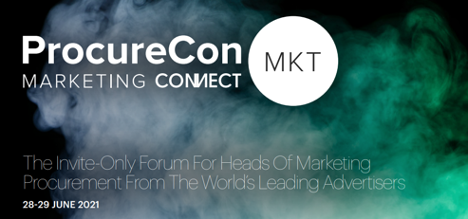 Steven Wales, from Decideware is participating in a panel discussion with Elena di Caro from Shell, Marie Collings from Diageo, and Vlad Komanicky from Alchemists sharing insights on How Can You And Your Agency Partners Better Work Together To Move Beyond 'Transparency' Towards 'Trust' And Your Business' New 2021 Marketing Goals? for ProcureCon Marketing Connect EU.
We look forward to an exciting week with a great line up of speakers and guests at the industry conferences!