The ProcureCon Marketing conference will take place from November 28-30, 2017 at the New Orleans Marriott.
Stacy Jensen, Sr. Manager, Agency Alliance Management, NovoNordisk and Decideware's CEO, Richard Benyon, will present "A Programmatic Approach to Managing Agency Relationships". Client-side agency management /marketing procurement professionals have two key processes that they can use to improve agency performance and in turn marketing ROI. Stacy and Richard will discuss how the two in combination provide a highly effective continuous improvement loop:
Scope of Work allows clients to create pragmatic annual (or project) work plans, ensure they have the appropriate agency resource mix & seniority on each deliverable, budget effectively, and track spend accurately during the year in order to get the best value from their investment.
Agency Evaluation allows client and agency to collect feedback from a wide range of stakeholders, to ensure deeper conversations around their relationship, and build action plans to deliver "course corrections" where needed.
Decideware will also exhibit at the conference, so please be sure to stop by and visit us!
For additional information and to register for the conference, visit: https://procurecondm.wbresearch.com/
--------------------------------------------------------------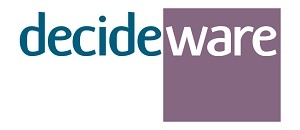 Decideware's Agency Management Solutions provides many of the world's best marketing & procurement practitioners in large advertisers with the industry's best solutions for agency selections, agency evaluations, agency briefings, production management and agency scope of work programs.