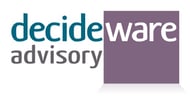 Critical Changes Occuring
The best-practice of performance evaluations for individuals in the workplace is currently going through critical structural changes. Many blue-chip organisations have started to abolish the traditional annual performance review process. Adobe was one of the first companies to let go of an annual performance review process in favor of fluid, more frequent performance discussions that are focused on the delivery of specific tasks. Many more companies (i.e. Deloitte and Accenture) have adopted similar approaches.
What is driving this change?
It has been well documented in the Deloitte Performance Management Study that current performance evaluation processes are not adding enough value, with just 8% companies reporting to get value from their current annual-focused performance reviews. 58% of the respondents agreed that the evaluations are not a very effective use of time.
As I've personally been subject to many of these reviews during my corporate career, I can agree with above-mentioned findings. Looking back, I remember that it often felt that most of the goals agreed to track at the beginning of the year were no longer relevant at the time of the annual evaluation. Even if "best-practice" has always been to conduct at least one mid-year discussion to check if everyone's on track, you generally couldn't change anything in your Personal Development Plan as the goals were already set and tracked.
Best-in-Class Agency Evaluation
The question that we'll look a bit deeper into is "How does this link to best-in-class approaches to agency evaluation"?
There are actually many similarities between evaluations of your employees and your agencies. You want to ensure you have an evaluation process that is fit for purpose by being ongoing and timely, robust and relevant to your business and to your commercial relationship with an agency:
Ongoing & timely:

How often do you conduct some type of agency evaluation in a year? Do you have only an annual evaluation process in place and/or do you have processes that enable ongoing discussions with the agency?

Robust:

There are many approaches to evaluations. The simplest is the 90⁰ One-way Client->Agency evaluation and going through the spectrum of the 180⁰ and 270⁰ evaluation approaches to the most comprehensive 360⁰ 4-way evaluation process that includes self-evaluations to enable measuring the gaps between perceptions and reality.

[N1]

Relevant:

KPIs & Goals needs to be set in such way so that they are relevant to your business and marketing goals. You can utilise qualitative (subjective) as well as quantitative (objective and independently measured) metrics as the KPIs. How is agency remuneration linked to delivery of these KPIs and what % of fees are at risk/gain?
Overall, we see many commonalities between how the evaluation processes are evolving on the business-side and with what we could consider world-class approach to Agency evaluations.
At Decideware Advisory, we can help to assess the maturity of agency evaluation processes and then further optimise it to be relevant to your business and to ensure it delivers value to you and to your agencies.
About Decideware Advisory:
Decideware Advisory was created to help advertisers to optimise their approaches to the management of their Marketing Agencies as well as to improve upon their internal capabilities in areas of Agency Management.
We're here to provide advisory services focused on finding the best solutions to your specific business issues and enabling you achieving world-class capabilities.
Although Decideware Advisory is new to the market, we already work with world's top advertisers as well as cooperate on thought leadership courses and material development with leading industry bodies.
Decideware Advisory is a subsidiary of Decideware Development Pty Ltd, global leader in the provision of Agency Lifecycle Management SaaS platforms.
To learn more about Decideware Advisory, please contact Vladimir Komanicky at vkomanicky@decideware.com.