This year, one of our clients approached us to help them design and implement a global Scope of Work program.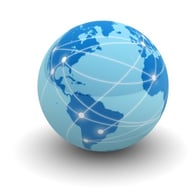 This client, a major advertiser headquartered in Europe and with a major US presence and operations in many countries, wanted the ability to:
Design and implement a global scope of work program underpinned by Decideware's Scope Manager.

Initiate a standardized internal process to better understand fees.

Provide greater visibility into fees within a consistent global framework.

Help inform questions and decisions around how best to manage and optimize spend.
As part of a much bigger global expansion services engagement, we designed and delivered a 2 day workshop at their global headquarters with all the key stakeholders in attendance.
The goals of the workshop were to:
Provide a foundational level of awareness and education of global programs, informed by Decideware's expertise in working with advertisers in scope management.

Share best-practice from Decideware's perspective and also discuss what is right practice for this specific engagement.

Initiate the process of designing the core strategy and program elements.

Identify ongoing commitments to ensure the program objectives are met as they evolve over time.
With the above in mind, Decideware created the 2 day workshop structure focusing on three main components:
1) The Program Foundation – We provided advice on how best to prepare for a global Scope Manager deployment and developed a strategy to roll out the program in small, incremental pieces. We also developed plans for creating the internal support structure needed to maintain the system post-implementation.
2) The Change Management Strategy – We worked on developing a change management strategy to be run internally, with a level of assistance from Decideware. A Change Board was created to consult, develop strategies, make decisions and effectively communicate the program details and progress. The Board also designed online and offline processes to ensure all data in the system is of good quality and available for analysis.
3) The Communication Strategy – We agreed how the client would consult with and communicate information to the various audiences (i.e. program intent, key messages, timings, etc.)
The workshop was a great success serving to cement a baseline understanding of the program and collaboratively design the core program components.
From Decideware's perspective, the workshop provided another opportunity to share the experience and expertise embedded in the Decideware team. As a result, we now have additional interest and are scheduling more workshops in the remainder of 2016.
For more information on Decideware's advisory expertise, please contact us at sales@decideware.com and we can discuss your requirements. You can also visit us at www.decideware.com.

Decideware's Zorina Crooks helps to guide clients through complex global expansion programs.