Many advertisers have trouble making use of data that could help them better manage agency performance, relationships and spend optimization. That data is often presented in Excel spreadsheets and it's very hard to make sense of it.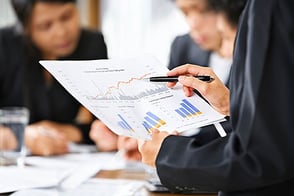 Comments should state the the Issue, Desired State and Action.
In 2015, Decideware partnered with the WFA to conduct a survey to understand the key stakeholders and processes that companies utilize to manage data. Subsequently, the results were presented during a WFA webinar. 90% of respondents said that understanding and managing data is critical or essential when making informed decisions on how to deliver their business objectives.
The results of the survey can be viewed here: WFA/Decideware Business Intelligence Survey.
Decideware has also authored a BI ebook that overviews how Business Intelligence can be applied to marketing procurement and agency management decisions which you can access here: Decideware Business Intelligence eBook. For additional information on how Decideware's Business Intelligence program can be used in your agency management program, please contact sales@decideware.com.
For additional information regarding Business Intelligence, please visit www.decideware.com.