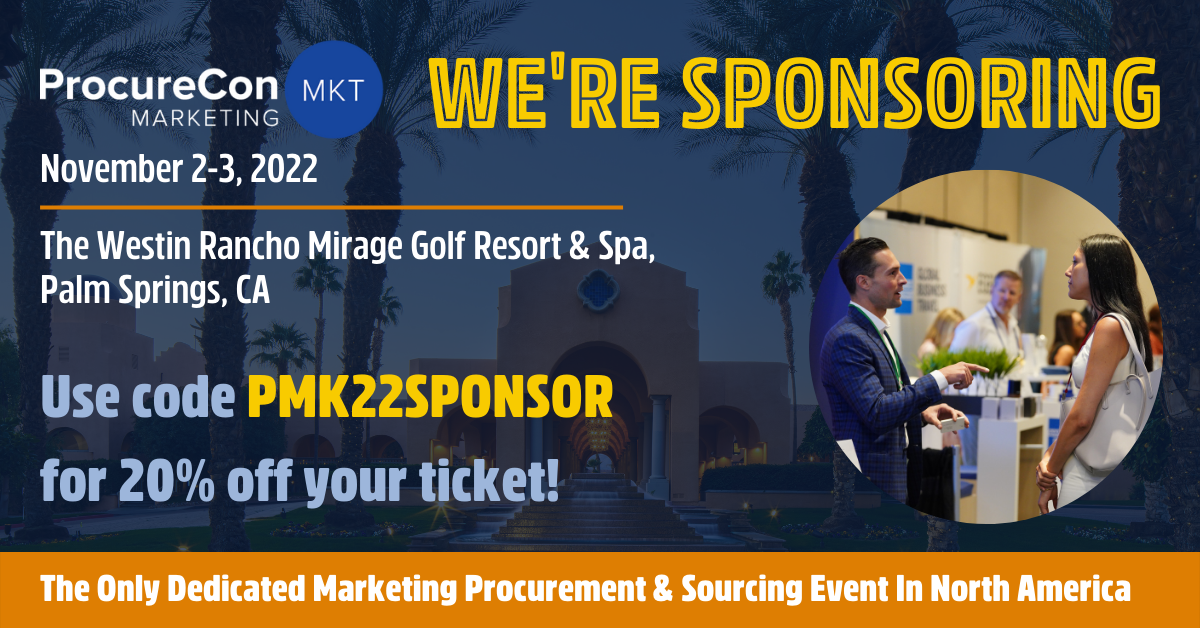 Decideware is excited to announce our continued partnership with Procurecon Marketing in 2022. Procurecon Marketing and Decideware are equally committed to helping marketing procurement and agency management professionals increase the value they bring their organizations. Join us November 2nd & 3rd in Palm Springs, California for Procurecon Marketing conference. Decideware CEO Robin Seasock offered her thoughts on Procurecon Marketing & the lasting relationship we've developed together;
"Procurecon Marketing is one of the few conferences that caters specifically to the needs of today's marketing procurement professional. Decideware has served as a strategic partner to Procurecon Marketing for many years. It's a great venue to meet with peers in the industry and share the latest thought leadership. It's where friendships are formed, ideas are debated, and innovation is brought forward. We couldn't be more excited to see everyone in California this November!"
Ed McFadden, Chief Growth Officer at Decideware, will be providing the Day 1 – Morning Keynote address at the event. Partnered with the WFA in 2022, Decideware conducted an industry-wide survey gathering sentiment around performance evaluations and action planning between marketers and their agencies. With over 20 years of experience managing agency rosters Ed will explore the results of this survey and offer his perspective on leveraging performance evaluations to impact business performance.
As the ripples of COVID-19 continue to be felt in professional relationships & working dynamics, Ed provided his perspective on purposeful performance evaluations;
"Performance evaluations feed the dialog between marketers and agencies that build relationships, break down barriers to success, and set the vision for the work they do together. Without the data evaluations provide it is impossible to pinpoint the issues that need attention. And now with many professional relationships moved to fully digital landscapes, an honest conversation about performance & action planning has never been more pertinent."
Join us November 2nd & 3rd, 2022 in Palm Springs, California for Procurecon Marketing US - To learn more about Procurecon Marketing, visit https://procurecondm.wbresearch.com. Register today and don't miss out!
For more about how Decideware can help bring clarity to your agency relationships ranging from the scoping process to performance evaluations, visit www.decideware.com, or drop us a line at info@decideware.com.