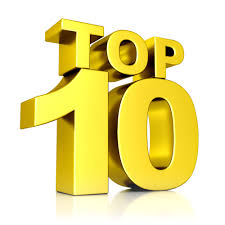 Below are the October articles of interest from key trade publications, with excerpts highlighting key take-aways.
Five things every brand owner should know about the General Data Protection Regulation
https://www.wfanet.org/news-centre/gdpr/
In a recent survey of WFA members, 94% of companies said that the General Data Protection Regulation (GDPR) was important for their organisation. However, 70% said that marketers in their organisation were not fully aware of the implications of GDPR for future marketing campaigns. To address the knowledge gap, the WFA has created a new GDPR Guide for Marketers.
Inside The New Agency Holding Company Playbook
https://adexchanger.com/agencies/inside-the-new-agency-holding-company-playbook/
As the traditional holding company model declines, new models are rising as competition.
While the "big six" – WPP, Publicis Groupe, IPG, Dentsu Aegis, Havas and Omnicom – still rule, legacy structures and poor financial performance are causing their dominance to wane.
Purely transactional client / agency relationships are a ticking time bomb
https://mumbrella.com.au/purely-transactional-client-agency-relationships-are-a-ticking-time-bomb-543487
While there is a place in our day-to-day lives for simple transactions, the agency environment isn't one of them.
Ford Introduces New Agency Model, Names BBDO as Creative Lead After 75 Years With WPP
https://www.adweek.com/agencies/ford-introduces-new-agency-model-names-bbdo-lead-creative-agency-after-75-years-with-wpp/
Ford has selected BBDO as its new lead creative agency, concluding a global review launched in April. The move marks a major defeat for WPP, which has been Ford's lead advertising partner for more than seven decades and counts the automaker as its largest global client.
Agencies Need to Break Down Old Barriers to Experience a Necessary Transformation
https://www.adweek.com/agencies/agencies-need-to-break-down-old-barriers-to-experience-a-necessary-transformation/


It's no secret that the agency world is undergoing some drastic changes, and there's much discussion about what the future of the industry will even look like. How will holding companies transform? Will the agency landscape even be recognizable anymore? On top of the structural changes, the industry is undergoing changes in hiring practices as it becomes more aware of issues related to diversity and other shortcomings in talent recruitment and retention.
Why Big Agency Names Aren't Nearly as Relevant as They Once Were - Many struggle with self-promotion in a rapidly changing industry