The ANA Masters of Measurement conference will be held from September 14-16th in Naples, FL at the Ritz Carlton. This conference focuses on measurement and how measurement can help marketers make better decision and ultimately improve efficiencies and ROI.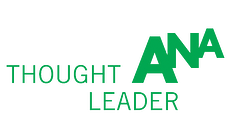 Steven Wales, Chief Revenue Officer of Decideware, and Josh Merritt, Chief Services Officer of Decideware, will attend the conference to understand the latest trends in data and how these trends can be applied to Decideware's Agency Management Solutions.
One important component of Decideware's Agency Management Solutions offer is Decideware Business Intelligence (Decideware BI) - created to help advertisers make quick sense of complex data. Decideware works with marketing and procurement teams to manage data and produce customized dashboards to help make important decisions regarding agency performance, spend and relationships.
For more information on Decideware or our Business Intelligence offering, visit www.decideware.com or contact sales@decideware.com.
For additional information on the ANA Masters of Measurement conference, visit ANA Masters of Measurement