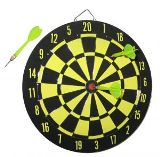 A few weeks back we had the pleasure of presenting a paper to theANA Financial Management Committee in New York.
We were also extremely fortunate to have two of our champions, Kim McMillon (who implemented at Hanesbrands) and Zac Belcher (key driver of the global roll-out at Procter & Gamble) provide their stories and insights.
A key message of our presentation was that an effective Agency Management program can be used as a lever to improve many aspects of financial performance.
AGENCY MANAGEMENT - FINANCIAL PERFORMANCE METRICS
Some of these aspects of direct performance are well understood and commonly applied, see some examples listed below:
1. Increased Sales:
Getting the Agency 'A' team on your business leads to...

Improved Growth
Gain in Market share
2. Improved Efficiency:
Better processes and financial management leads to...
3. Reduced Risk:
Better identification of issues and positive action leads to...

Lower 'Churn'
Improved Governance

BUT WHAT'S MISSING?
But, perhaps what's missing from this set of typical metrics are measures of brand value.
Brand value is, arguably, the most important long-term metric that an agency can influence.
The problem is that brand value is also widely recognised as one of the more difficult metrics to operationalize in evaluation programs.
Further, the conflict between a focus on long term brand value and with efforts to meet quarterly results for the financial market, is well documented.
In a recent Harvard Business Review article entitled "If Brands Are Built over Years, Why Are They Managed over Quarters?", Leonard M. Lodish and Carl F. Mela provided an interesting analysis of brand equity, and how short term tactics can have a terrible effect on the long term value of a brand.
MEASURE AND REWARD
The authors recommend every senior-level brand manager take a quarterly look at the 4 key metrics, below:
Estimated brand sales at a constant, non-discounted price
The change in baseline sales over months, quarters and years and the probability that the baseline sales have increased or decreased over those time periods
The regular price and promoted price elasticity -- or the percent change in revenue due to a percentage change in price
Change in brand price response over months, quarters and years, and the probability that elasticity has increased or decreased.
Our view is that we should at least consider incorporating measures of brand equity in agency evaluation / compensation frameworks. And even if they not immediately available, that we look to include them in future reviews.
Author: Richard Benyon (Decideware)