The ANA West Coast Joint Production Management and Advertising Financial Management meeting will take place on March 1, 2018 at Warner Brothers Studios in Burbank, CA.
Steven Wales, Chief Revenue Officer, Decideware, will present "Practical Steps to Increase Control of the Production Process and Gain Transparency".
On the heels of the ANA Production Transparency Study, the ANA concluded that: "Advertisers must understand that there is a direct correlation between the level of transparency and level of control taken by the advertiser - the more control, the more transparency."
But gaining transparency can be a daunting task for many advertisers as they face cost pressures, headcount reductions, and limited general expertise in production. In this session, Steven will draw on the ANA study, Decideware's experience working with clients to create Production Manager as a technical solution and his own 10+ years in the industry to lead a discussion centered on practical steps that advertisers can take to increase control of the process and gain the transparency they desire.
For additional information and to register for the conference, visit: http://www.ana.net/committee/meeting/id/PROD-MAR18
--------------------------------------------------------------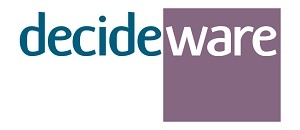 Decideware's Agency Management Solutions provides many of the world's best marketing & procurement practitioners in large advertisers with the industry's best solutions for agency selections, agency evaluations, agency briefings, production management and agency scope of work programs.