There is no such thing as a perfect agency. While many companies place a considerable amount time selecting which agencies they choose to partner with, sometimes even the "perfect agency" seems to lose its shine after the actual workload begins.
Likewise, there is no such thing as a perfect client-agency relationship. However, we've heard it time and time again. The stronger the relationship, the better the results. Yet, somewhere between the aggressive deadlines and creative differences, even the strongest relationships feel the strain. The reasons can vary since each relationship is unique. However, everything begins and ends with communication. Poor communication in marketing can contribute to:
Incomplete and unaligned goals or priorities
Missed opportunities and savings
No drive or incentive to improve performance or relationship
A large majority of clients believe agencies play a key role in their own overall success as agencies help drive and complete business goals. On the same token, agencies invest heavily on client relationship development and view a strong client relationship as a business success. For both parties, open, clear and result-driven communication is essential to thrive.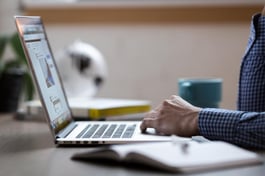 Think about your own individual work cycle. Many of us start with goals and objectives to guide us through our work year. We have statuses and check points along the way and often end in an annual evaluation. Our evaluation assesses and reviews our job performance. Think about why this is important to us as individuals. Not only does it highlight our strengths and areas of improvement, but it also serves as a reminder of what is expected of us in the workplace. Think about why this is important to our employers. By ensuring their employees are staying on task, receiving open communication and remaining motivated, they are protecting the investment on each employee (salary, benefits,etc.). A performance evaluation serves as a formal means of open communication between the parties to help both the individual and the company thrive.
All of this applies to agency evaluations as well. An agency evaluation program is designed to effectively collect and analyze information from key stakeholders through a type of survey. The survey results help dive into the client-agency relationship, shared responsibilities as well as assess agency performance against Key Performance Indicators (KPIs) and/or Key Results Areas (KRAs). By opening the lines of communication through a formalized evaluation process, clients can benefit from:
Improving agency relationship

By creating honest and constructive feedback, in which both parties feel heard, the relationship can thrive. Both client and agency feel connected through the discussion of common goals and responsibilities. This hones in on the notion that the majority of clients and agencies believe that each other's successes help drive their own business goals.

Maximizing marketing investment

Being able to assess performance, aids in ensuring the agency is working as effectively and efficiently as possible.

Performance improvement and visibility

Agencies can identify key development needs, thus aiding in improving the quality of work and overall service
While no agency is perfect and no client-agency relationship is either, an agency evaluation can be a useful tool to guide both parties on the continued journey to strive for just that.
For additional information on agency evaluations, download the ANA Article Agency Evaluation Trends
--------------------------------------------------------------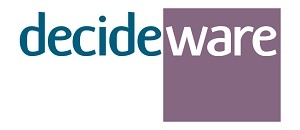 Decideware's Agency Management Solutions provides many of the world's best marketing & procurement practitioners in large advertisers with the industry's best solutions for agency selections, agency evaluations, agency briefings, production management and agency scope of work programs.